If You're registered with "My Plan Support" you can log in to your portal now.
Participant Portal
Our custom-design Participants Portal for NDIS participants makes it possible for you to see the progress of your budget categories at anytime.
This keep you informed about your NDIS plan and it's progress, including time remaining, funds remaining, and invoices received.
In addition, you can see and edit your personal details, including your bank details that we use to pay reimbursements to you.
You can see a live-updated list of invoices that we have received on your behalf and you can even elect to manually approve each invoice before processing.
You are in complete control.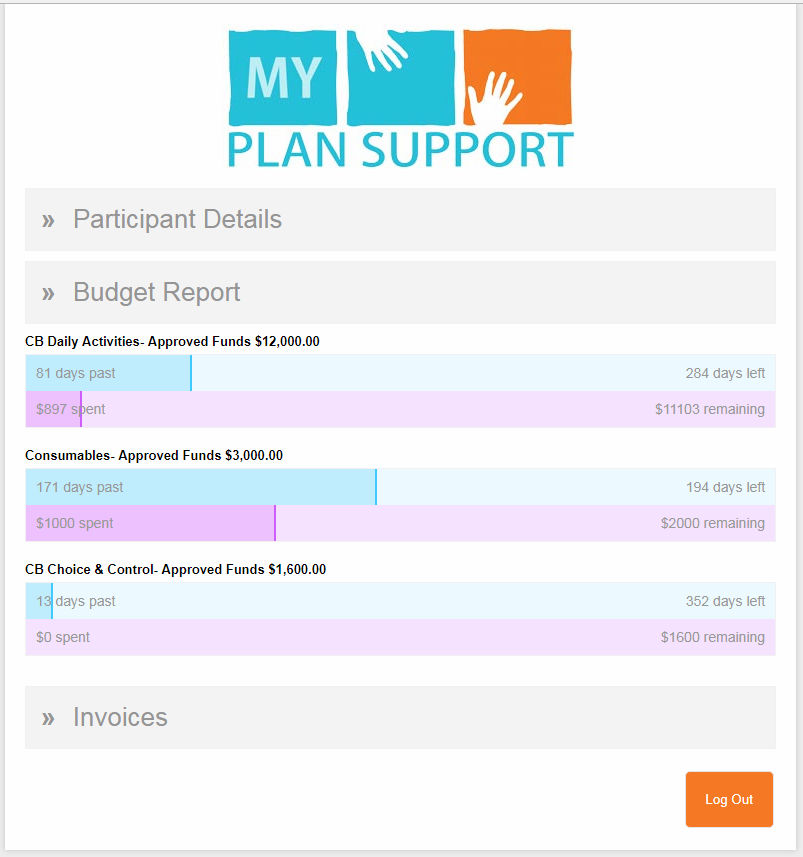 Per Invoice Approval
How it works…
When we receive an invoice directly from your provider, we register it in our system and you are automatically notified via email. Each email has a link to your NDIS Participant Portal included.
If you've elected to approve invoices, that invoice stays there waiting for you to review and approve it.
You can view or even download the actual provider invoice from the portal before you approve it.
If you don't approve the invoice, it will not be processed for payment. This protects you from providers that add unfair charges to your invoices and think you won't notice. Providers like this are noted and removed from our recommended list. My Plan Support is here to help participants and to promote providers that serve with integrity and excellence.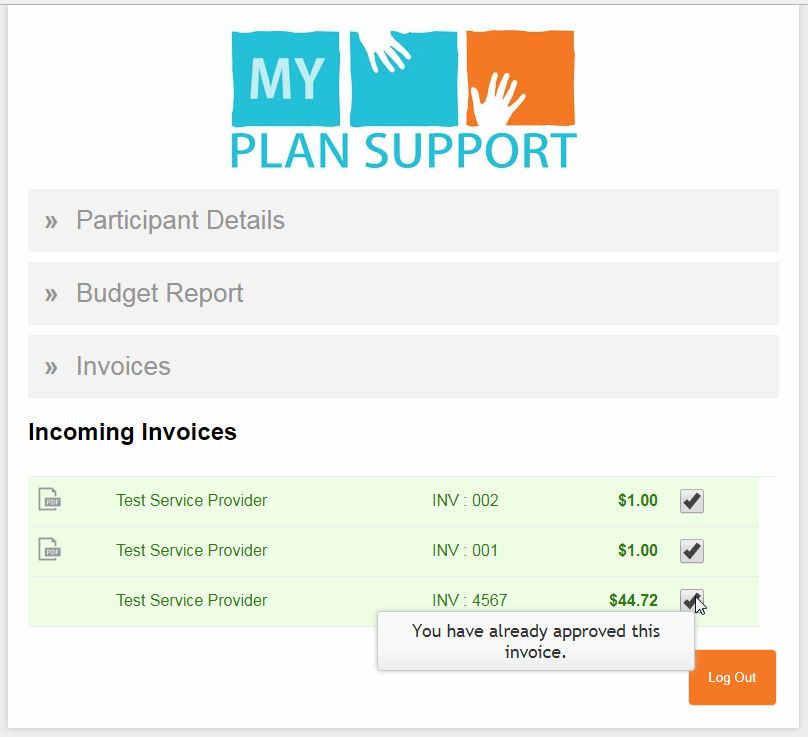 Update Your Details
Our correspondence with you depends on your details being correct. You can update your email address, phone number and bank details at any time.
Your bank details are recorded so that we can pay you for reimbursements for NDIS approved charges that you have had to pay directly to the provider.
In the near future we are planning to implement the option for you to turn on or off the requirement for you to approve invoices and even to select which providers you want to preview invoices for.
Need help with our portal or with anything else NDIS related..