Live Participant Portal App
It's so easy to keep track of all your budgets and heaps more.
Part of being the best NDIS Plan Manager is providing a state-of-the-art app that helps you easily keep track of your spending. It updates live as new invoices are received, shows you full reports at a glance and sends you monthly budgets. You can even set email and notification preferences for peace of mind.
NDIS, the National Disability Insurance Scheme, is Australia's system of funding support and therapy for people with disabilities of any kind. If you'd like to learn more about how we do plan management and why we claim we are the best, click here.
NDIS Plan Management makes your life so much easier!

Track your budget
Our custom-designed Participants Portal for NDIS participants shows you everything you need to know at a glance.
Every detail of each category of your NDIS plan is there to see:
Your progress through the plan period
The total budget
Total remaining
Provider spend summary
How much you need to spend each week.
Provider allocations and progress
Keeping you informed about your NDIS plan and its progress, including time remaining, funds remaining, and invoices received.
Process invoices fast
We pay every weekday. Most invoices are in your provider's account on the third business day. This helps you to keep an accurate overview of budget progress and it helps providers to live without cash flow hassles.
You can select to approve each invoice before we process it if you feel you need more protection and peace of mind.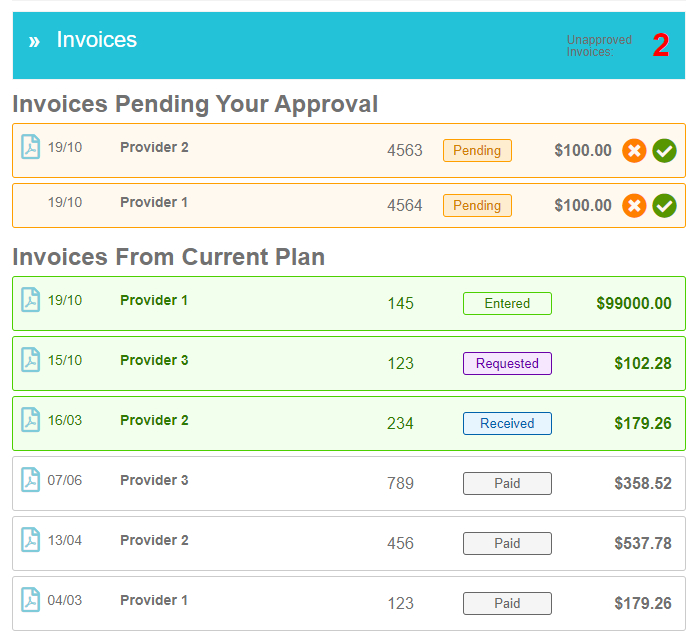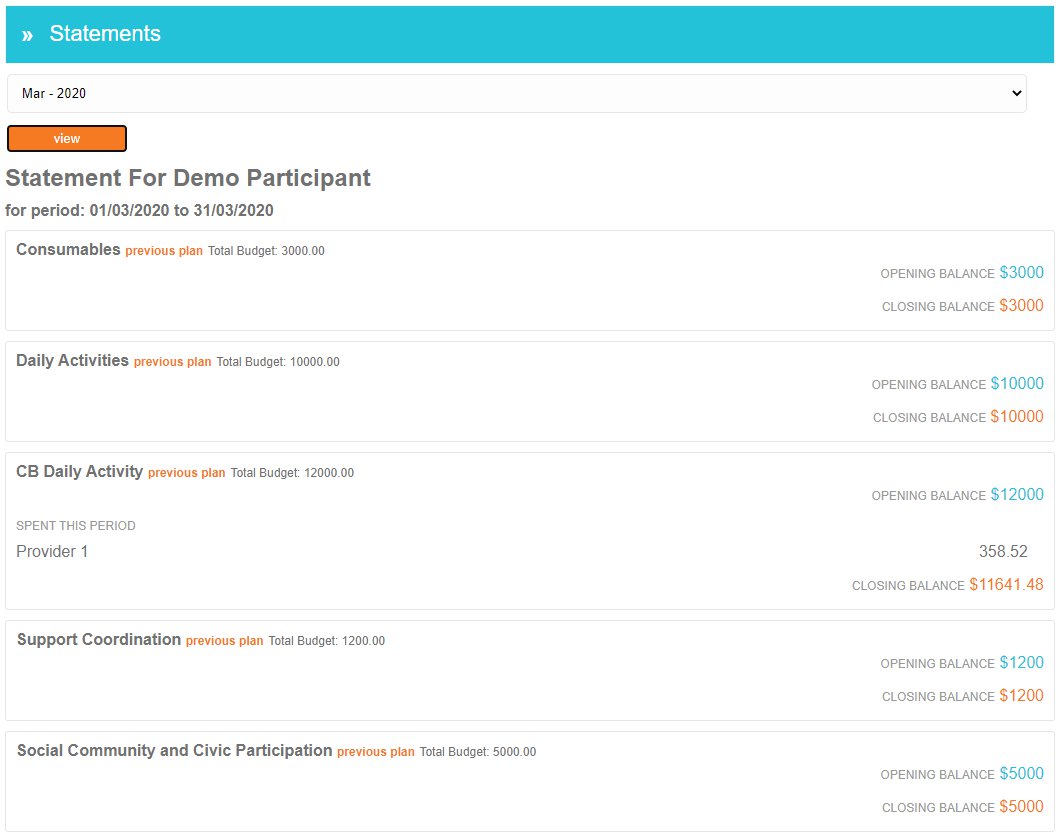 View Statements
Each month, the portal app sends you a statement with a break down of what you have spent and who you spent it with.
You can view past statements at any time.
Email Alerts
✔️ Choose how you get notified
✔️ Stay informed when new invoices are received
✔️ Get alerts when invoices have been paid
✔️ Get alerts when you're spending too quickly or slowly
✔️ Be reminded when your NDIS plan is drawing to an end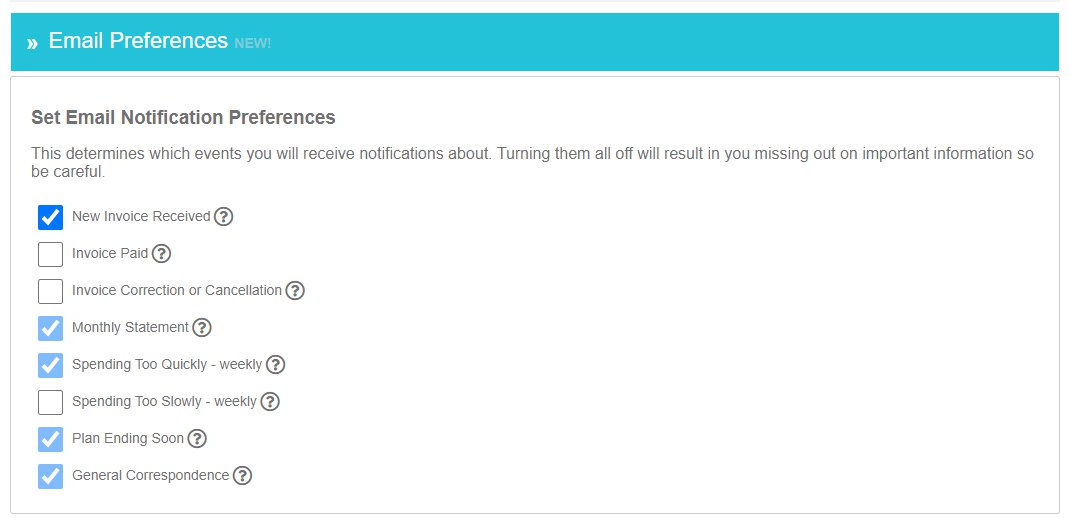 New Participant Registration
Register Right Here, Right Now – It's Easy!
You're nearly ready to dispense with all the stress of handling your own invoices, service bookings and budgets. Peace of mind is just a few steps away!
If you need a hand, give us a call and one of our friendly team will talk you through it. Ph: 1300 266 289.