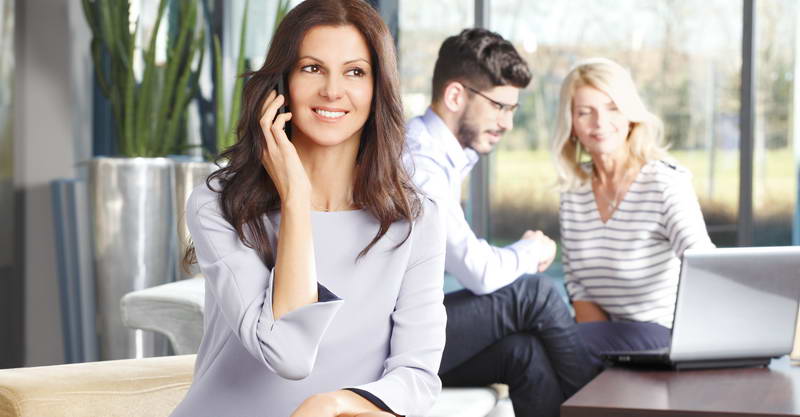 Work/Life Balance.
We are constantly looking for great people to join our team. The work is meaningful. The lifestyle is flexible, working mostly from home and the pay is excellent. 
If you're sick of fighting with traffic or staring at a carpet partition or even of smelling your colleague's reheated lunch; if you'd like to listen to your own playlist or take a coffee break in the yard with your dog, or work with a candle on your desk, then consider an upgrade in your employment.
Working for My Plan Support has been such a rewarding job for me. After a few years off to raise my young family I was hesitant to jump back into the workforce but MPS has welcomed me with open arms and allowed me to flourish in a role that I absolutely love.
Being able to do something that is actually impacting people's lives and helping them achieve their goals is by far the most rewarding thing about working for MPS.
The culture within the team is the best I have come across, we aren't just colleagues going through the motions, we are all invested in each other's lives which makes working together so enjoyable.
I love working for MPS. Lots of support from a very strong team with excellent role models within the team. The very best in the work/life balance with great flexibility and support. The feeling of doing a job to help others in need gives a profound sense of satisfaction and happiness.
Coming to work each day is such a pleasure. Some days I pinch myself that I get to work with an amazing team. I feel valued as an employee, my role is diverse and challenging but highly rewarding both personally and professionally.
Accounts & Client Liaison Officer
Newcastle, Maitland & Hunter Valley
About Us
"My Plan Support" is a growing team of optimistic and innovative people who love coffee and serving people with excellence. We have an excellent reputation (please look us up) and are seeking a team member who is bright, friendly and professional who can help to maintain our ethos and build our business.
In order to build camaraderie and great team atmosphere, you will be required to attend weekly local staff meetings. The remainder of the work is from home.
Our ethos in employment is to empower people toward their own life goals. We know work is not the primary focus of life, but it can be fun and rewarding. This is an enviable position. If you're lucky enough to succeed in your application, you will find room to grow your skills, your experience, and to work in a great team with a positive and affirming manager.
Note: Required weekly staff meetings, training and professional development onsite at Medowie 2318.  Please ensure you live within reasonable driving distance. This role is 80% 'work from home'. 
How To Apply
Create a video of yourself answering the "selection criteria" below. Upload the video to YouTube or Vimeo or Dropbox or similar and paste the link to that video in your cover letter and include it with your resume.
The video needs to be under 5 minutes in length. Don't just read a script, we're trying to get to know you – try to relax and be yourself.
I know that's a lot of work and perhaps a bit scary, but if you really think this job is a good fit for you, you'll make the effort.
Selection Criteria?
Bookkeeping skills and qualifications (minimum cert. IV) –

 

essential
NDIS experience – strongly preferred
Commitment to authentic and positive client relationships – excellent customer service.
The ability to balance empathy and efficiency
Keen attention to detail
Commitment to supporting and understanding the needs of those living with a disability.
General computer skills – data entry, typing, managing multiple applications.
What The Role Entails
This is a flexible position both in terms of hours and location. Work from home or the café or while traveling. The pay rate is excellent and increased efficiency will reward you instead of just the company.
Chemistry with the team and a wonderful phone manner will be of highest importance, followed by attention to detail, mathematical and grammatical accuracy.
Bookkeeping qualification is essential and NDIS experience is strongly preferred.
What can we offer you?
Flexible hours
Work/life balance
A culture focused on core values of Collaboration, Openness and Respect
What you'll be doing
The role of Account & Client Liaison is to manage the funding for participants under the National Disability Insurance Scheme, working within the NDIS pricing guidelines, supporting clients via telephone and managing relationships with service providers.
About The position
We are currently seeking to fill 20 – 38 hours per week being 4 hours each week day, with the opportunity to increase. We are growing fast, so we are looking for someone who is willing to start with 20 hours and grow with us. Hourly rate is an estimate. Pay will be based on client load. Flat rate per client. Work from home – all necessary equipment provided including computer, mobile and phone account. Weekly staff meetings for collaboration and connection.
Other Requirements
Current Working With Children Check and Police Check. If you don't have these in hand, you can obtain them before commencement.
You need to have access to a quiet and productive workspace.